Jerico's Thoughts...
He-Man has a big chunk of plastic with a cushion on top to ride
around on now. This thing looks horrible. The seat is like an
after thought, the handle bars are not lined up with the any of
the action figureís arms. The have to drive with one hand. I
just donít like this thing.
A 2 on the Jerico Scale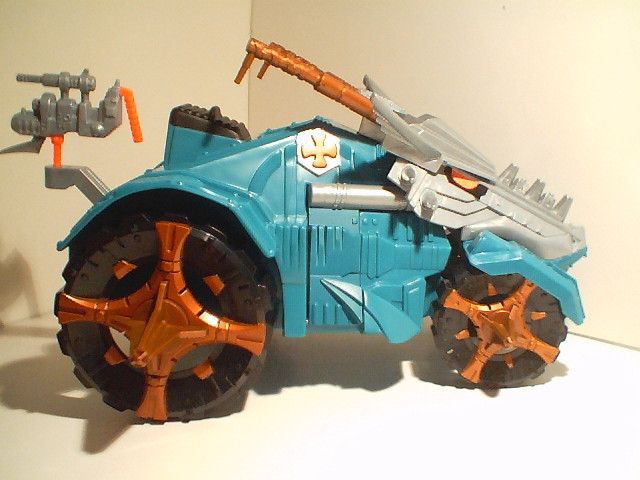 Like a rock with wheels.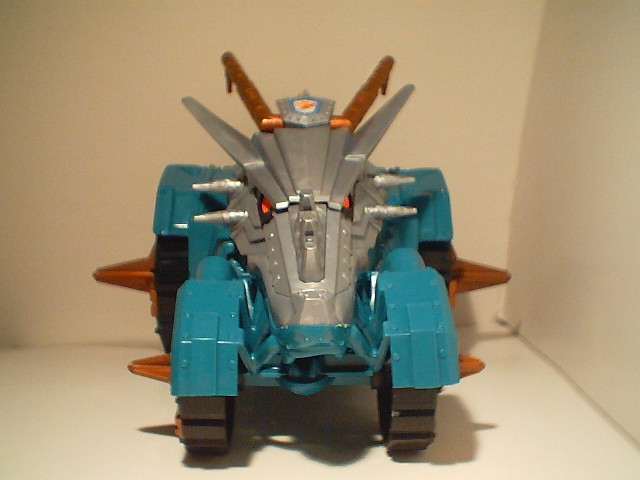 A big Wolf head rests on the front.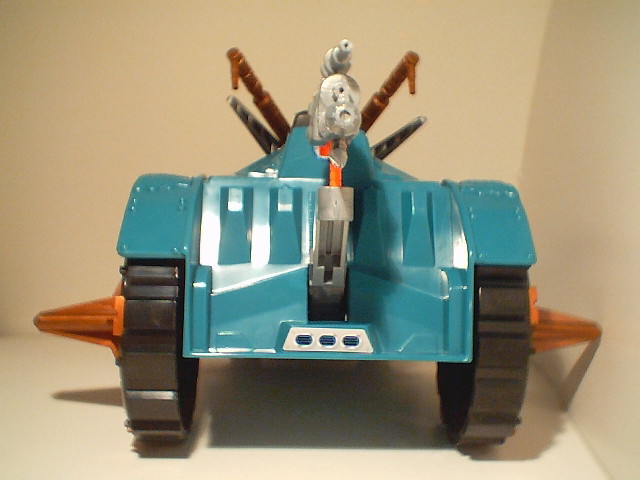 The Back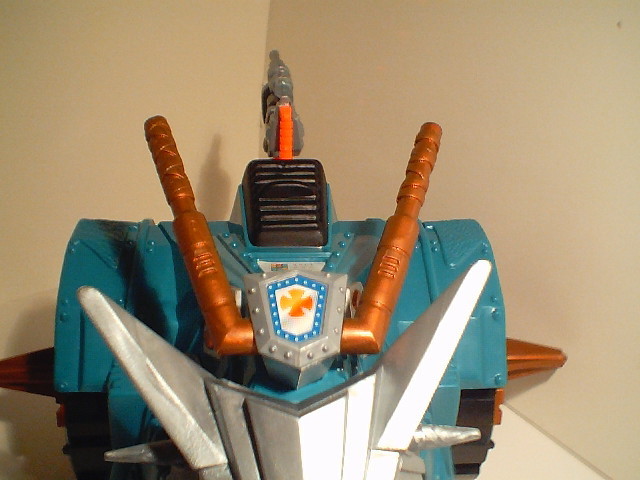 The best part of this thing, it comes with stickers make it look better.
Also the classic Iron Cross is all over it.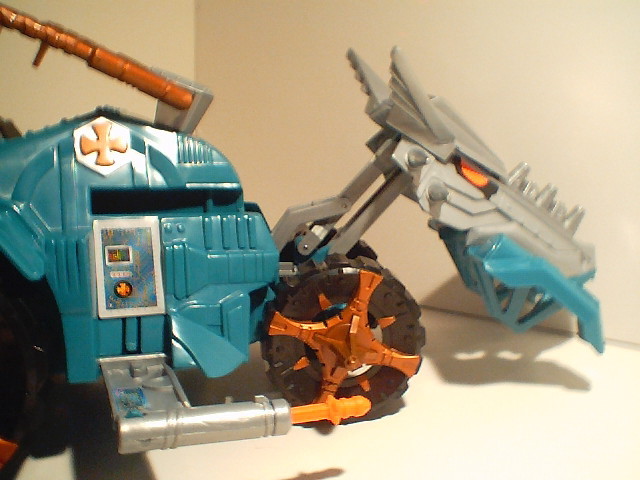 The lever located on the back of this hunk activates the action-feature. The
Wolf Head springs forward and can be moved up and down using the lever on the back.
Also two side guns flop down, one on each side.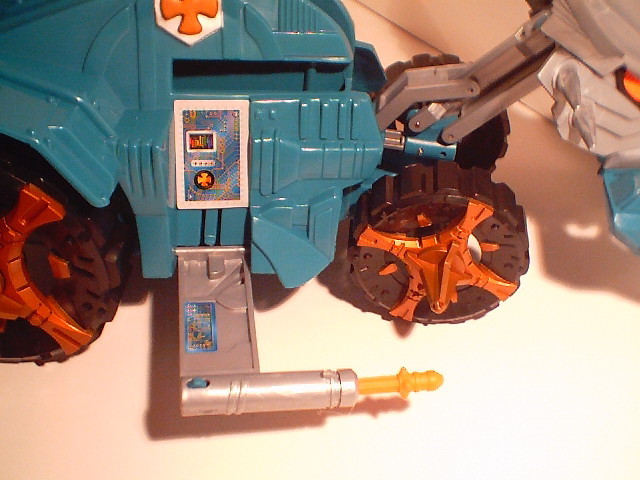 Ah, the power of Stickers.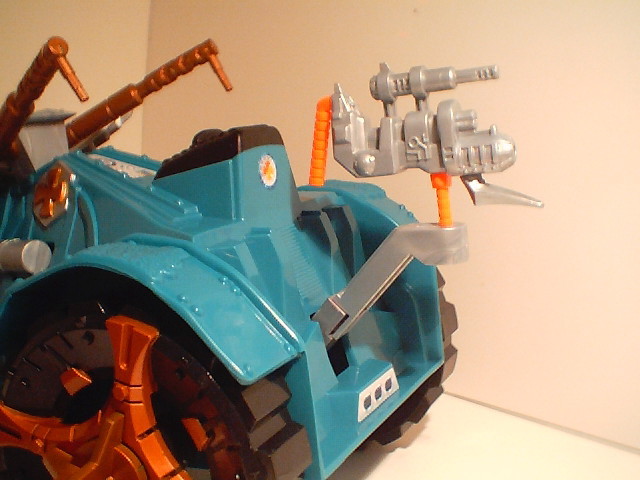 The lever on the back has a mounted hand cannon. It can be removed for a figure
to use/carry.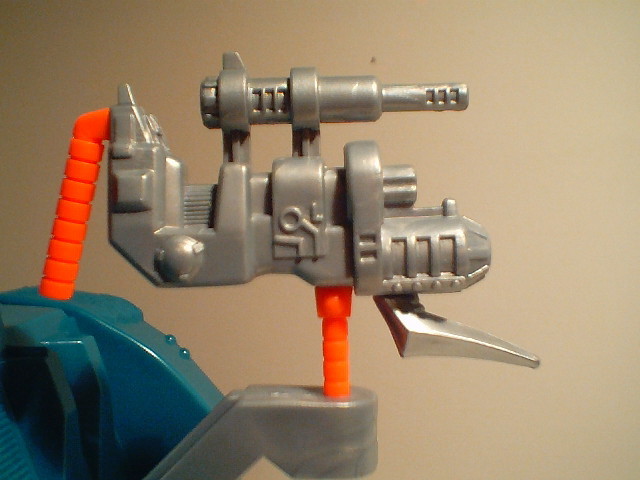 POW!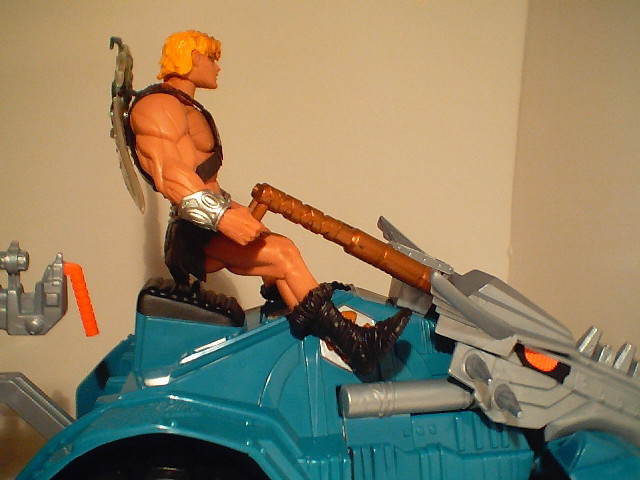 Here he is, on top of this thing.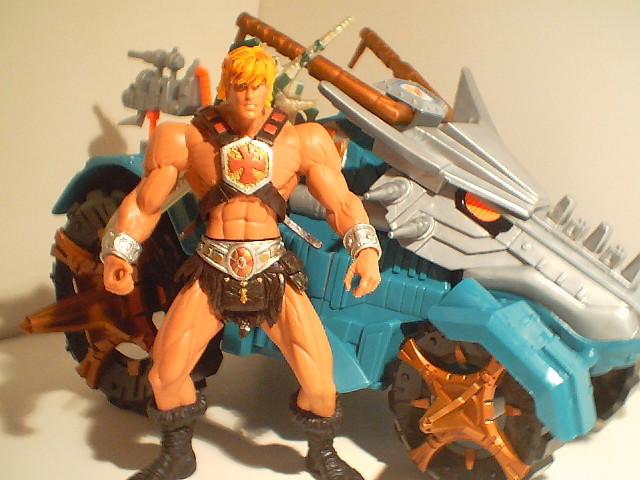 This is one of the few vehicles that includes an action-figure. The he-man that comes with this Battle Tank is an early production run. There is very little paint detail on the figure and only comes with the Power Sword, no shield or axe.