Jerico's Thoughts...
If He-Man gets a water vehicle, Skeletor must have one, here it is,
the Attack Squid. Like the War Whale, itís not made for bath time.
It also has action features activated by rolling across the dry
ground. It does have these cool tentacles with those bendy wires
that hold shape.
A 8 on the Jerico Scale.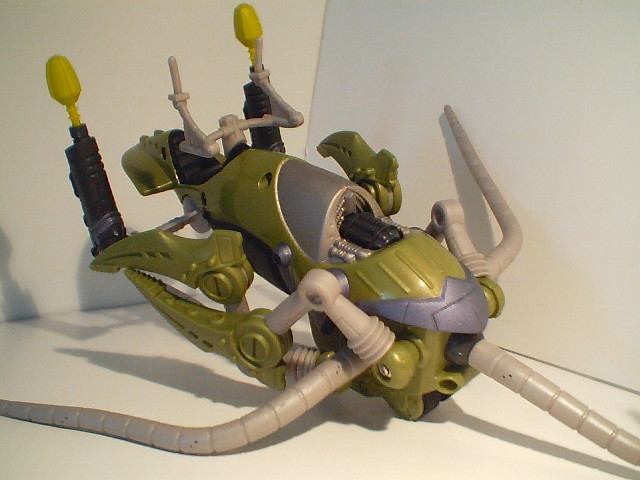 Move over Mer Man.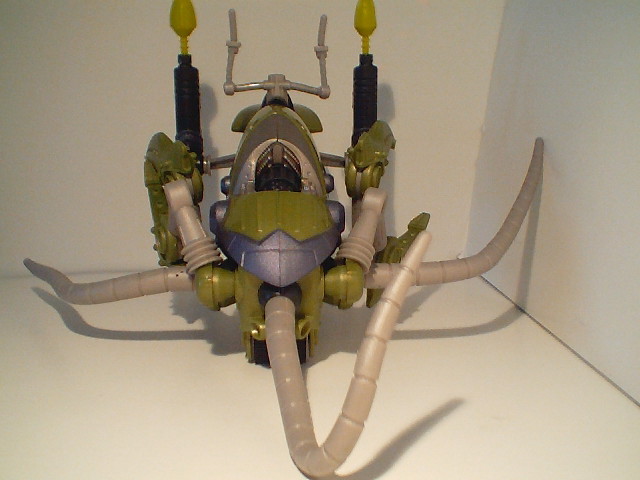 The bendy tentacles need to be set right to stand upright.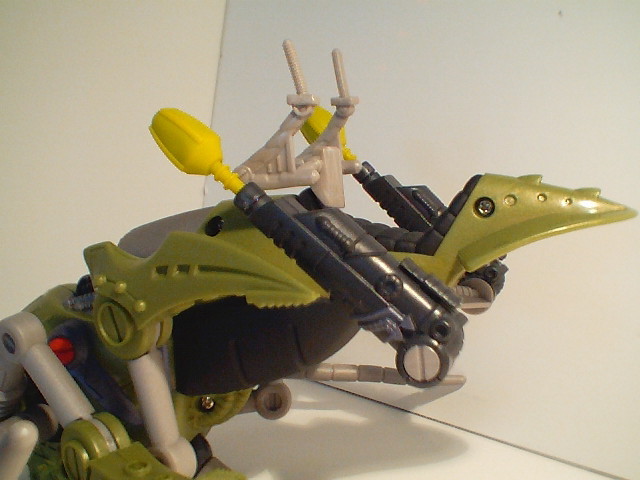 The rear cannons, spring loaded.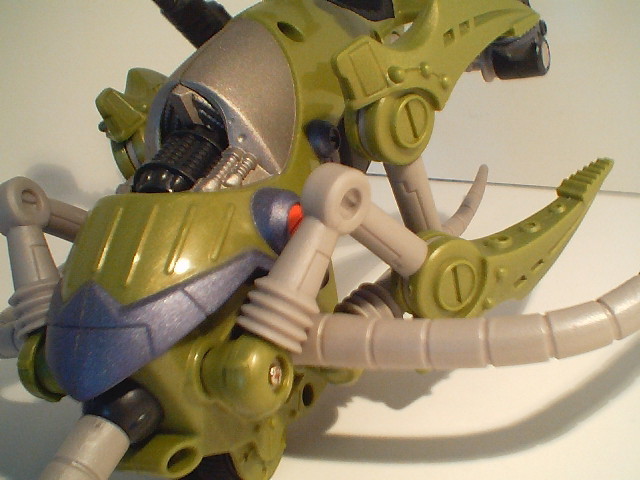 Action Feature
As the vehicle is pushed along the floor, the engine looking wheel turns.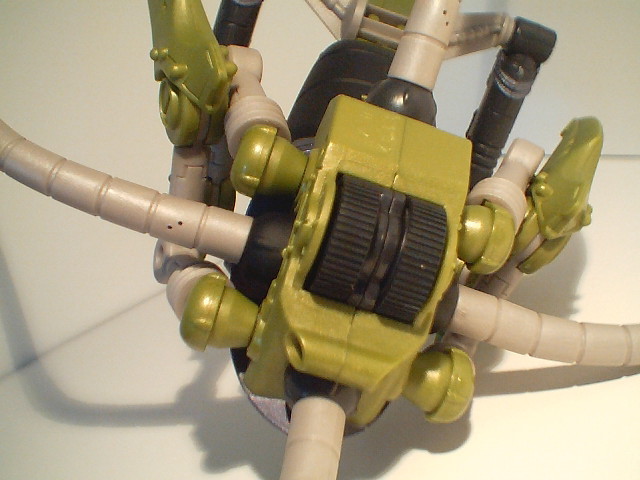 The underside wheel that activates the action feature.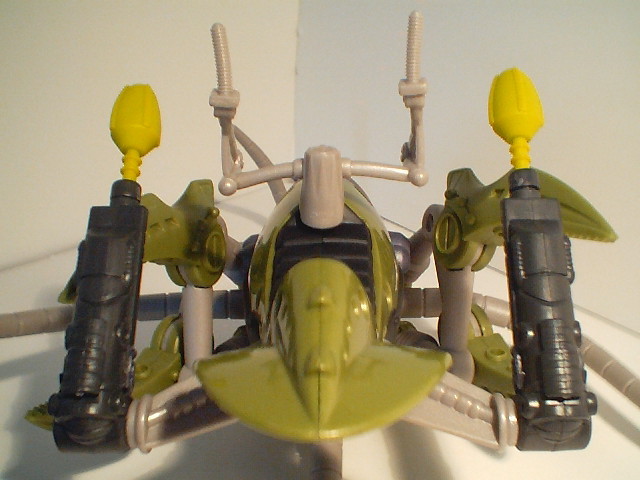 A few stickers would work wonders here.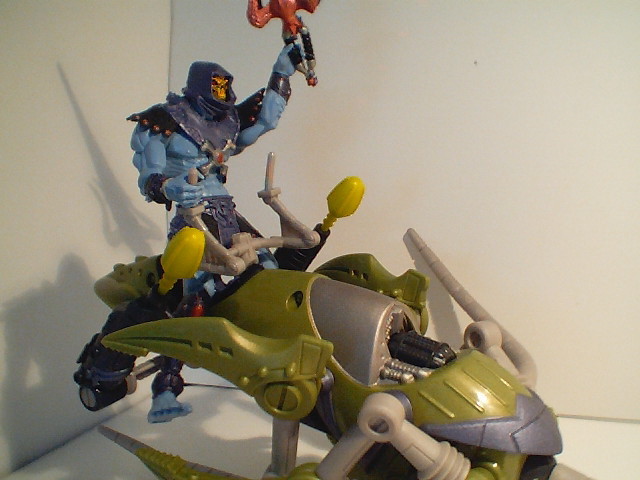 Skeletor fits snug on his beast. Only one hand is able to grasp the handle bars.